Indiana University Health
Nursing Prof Dev Educator
Ball Memorial
Department
Educational Services
Department
Educational Services
Requisition Number
000271651
Responsible for assessment, planning, coordination, implementation, and evaluation of orientation and continuing education programs for nursing staff. Expected to meet and exceed the expectations of our customers through collaboration with other instructors/educators, managers and directors to achieve organizational goals.

We are an equal opportunity employer and value diversity and inclusion at IU Health. IU Health does not discriminate on the basis of race, color, religion, sex, sexual orientation, age, disability, genetic information, veteran status, national origin, gender identity and/or expression, marital status or any other characteristic protected by federal, state or local law. We will ensure that individuals with disabilities are provided reasonable accommodation to participate in the job application or interview process, to perform essential job functions, and to receive other benefits and privileges of employment. Please contact us to request accommodation.
Qualifications for the Nursing Prof Dev Educator Role
Licensed and currently registered as a professional nurse in the State of Indiana; or current licensure as a registered nurse in another state with evidence of application for Indiana Licensure. Baccalaureate degree in Nursing required; Master's degree in nursing and /or education; or comparable graduate education required within 5 years of hire date effective 1/24/2017.
Requires completion of ANCC Nursing Professional Development Certification within 1 year upon meeting eligibility requirements.
Team members hired to this role prior to 1.22.17 are grandfathered into their position and are preferred, but not required to obtain a Master?s degree or certification.
Requires Basic Life Support certification through the AHA. Minimum of two years' experience in area of specialty as well as teaching or supervision experience. Demonstrates teaching ability and clinical competence in designated units. BLS, ACLS, NRP and PALS required. (Depending on area of specialty) Instructor in ACLS and/or specialty area preferred.
Must have the ability to display independent judgment skills and discretion. Must have the ability to display knowledge and utilization of principles of adult learning. Must have the ability to achieve outcomes with respect to the coordination of staff educational programming, patient education/discharge planning resources and supervising, directing and evaluating the staff education. Must have the ability to communicate effectively with patients, families, physicians, coworkers, managers, supervisors, and all other hospital personnel.
Must have the ability to exhibit the critical thinking skills to evaluate problem situations, arrive at appropriate conclusions and act in a professional manner Must have ability to exhibit the manual dexterity to demonstrate and/or operate various types of medical equipment for purposes of accurate instruction of staff. Must have the ability to display flexibility to handle several projects simultaneously.
. Must have the ability to integrate seemingly unrelated data as well as reduce complex notions to relatively simple terms. Must have the ability to exhibit scholarly writing skills: use of appropriate grammar, spelling, vocabulary and punctuation.
Must have ability to learn and proficiently perform computer applications related to department operations (Such as MS Word, Excel and Power Point) Must have the ability to frequently work in a standing position and do frequent walking. Must have the ability to physically transport mannequins, defibrillators or simulators up to 40 pounds up to 50 feet. Must have the ability to physically apply up to 10 pounds of pressure to bleeding sites, or in performing CPR. Must have the ability to set up, take down, and/or move table, chairs, and other equipment to set up classrooms Must have the ability to be sufficiently ambulatory to access all patient care areas. Must have ability to respond and react immediately with unimpeded physical movement to restrain, seclude or assist in restraining, secluding an agitated or combative person. Must have the ability to lift and transfer patients from stooped to an upright position to accomplish bed to chair and chair to bed transfers minimally 50 pounds singly and estimated 100-350 pounds from multiple sources. Must have the ability to respond immediately, with unimpeded auditory perception, to verbal/vocal instructions, electronic alarms and auscultated sounds Must have the ability to perform mathematical calculations in medication preparation and administration Must have the ability to look at a computer screen for a sustained period of time. Must have the ability to have effective presentation skills, oral and written. Must have the ability to be a CPR instructor or willingness to be trained.
Must have the ability to be responsible for teaching and coordination of maternal child patient/family education programs-as assigned.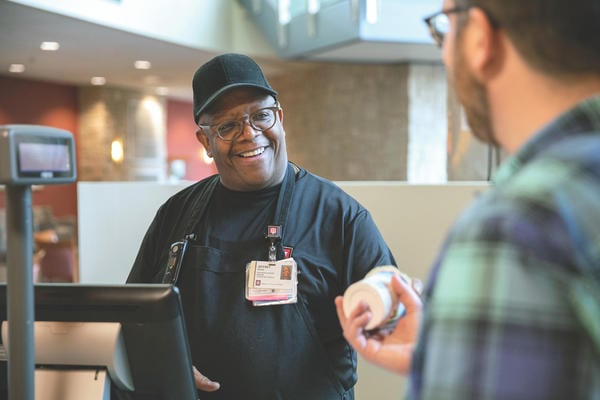 Indiana University Health is Indiana's most comprehensive health system, with 16 hospitals and more than 34,000 team members serving Hoosiers across the state. Our partnership with the Indiana University School of Medicine gives our team members access to the very latest science and the very best training, advancing care for all. We're looking for team members who share the things that matter most to us. People who are inspired by challenging and meaningful work for the good of every patient. People who are compassionate and serve with a purpose. People who aspire to excellence every day. People who are always ready to apply themselves.