Indiana University Health
Housekeeper
IU Health Morgan
Requisition Number
000273610
Cleans and sanitizes occupied spaces including but not limited to patient units, office areas, clinics, and treatment/procedural areas, public spaces using various supplies and cleaning equipment. Removes refuse and soiled linens.

We are an equal opportunity employer and value diversity and inclusion at IU Health. IU Health does not discriminate on the basis of race, color, religion, sex, sexual orientation, age, disability, genetic information, veteran status, national origin, gender identity and/or expression, marital status or any other characteristic protected by federal, state or local law. We will ensure that individuals with disabilities are provided reasonable accommodation to participate in the job application or interview process, to perform essential job functions, and to receive other benefits and privileges of employment. Please contact us to request accommodation.
Qualifications for the Housekeeper Role
High school graduate or an equivalent combination of education experience from which comparable job knowledge can be acquired; to include graduates from an approved IU Health transition-to-work program.
Requires the ability to clean areas that require technical cleaning including IR/Cardiac Cath/Mother-Baby/NICU/OR/ED.
Requires the ability to operate light floor equipment for cleaning floors in patient care areas.
Must be able to lift and transport patients in case of emergency.
Physical requirements to include: reaching, standing for long periods of time, squatting, bending, carrying and/or lifting supplies and equipment weighing 35 lbs. or more, up to 80% of the time.
Requires the ability to climb ladders.
Must be able to wear protective equipment/clothing required by the environment or government regulations such as gowns, gloves, goggles, rubber-soled closed-toe footwear, etc.
No experience required.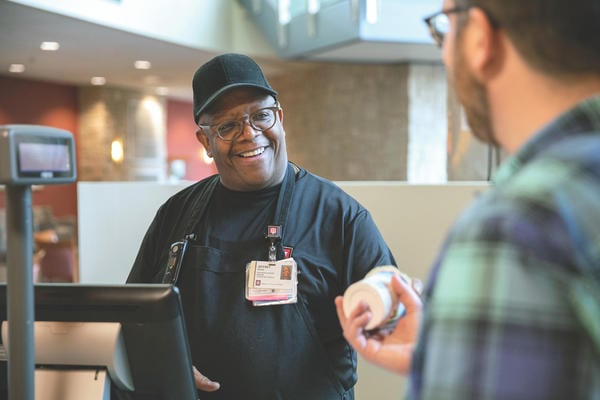 Indiana University Health is Indiana's most comprehensive health system, with 16 hospitals and more than 34,000 team members serving Hoosiers across the state. Our partnership with the Indiana University School of Medicine gives our team members access to the very latest science and the very best training, advancing care for all. We're looking for team members who share the things that matter most to us. People who are inspired by challenging and meaningful work for the good of every patient. People who are compassionate and serve with a purpose. People who aspire to excellence every day. People who are always ready to apply themselves.