Indiana University Health
ALS & BLS Paramedic
Arnett Hospital
Requisition Number
000273095
Shifts and Locations Available:

Full time - 3, 12-hour shifts per week, every-other-weekend rotating (benefits-eligible: medical, dental, vision, 401k, and more)

Location: Arnett Hospital (Lafayette, IN)

About the Position:

Are you seeking an opportunity to continue developing your professional career while striving to provide the best care for the community you serve? Then the Paramedic position at IUH LifeLine is the one for you! The LifeLine team has been servicing the downtown Indianapolis community since 1979 and is one of the most comprehensive and largest hospital-based programs in the nation.

The Arnett  team has been servicing the Lafayette and surrounding community for years. Our Paramedics lead all aspects of and manage the care, transport, and treatment of ill/injured patients. This included patients in both emergency and non-emergency situations.

A team member will have the chance to coordinate and manage neonatal, infant, pediatric, adult, and elderly patients. Therefore, they need to possess the required knowledge and skill for care. During care, Paramedics may be required to acquire consents and authorizations from the patient or legal guardians. As a crew member, there are opportunities to work with ground-breaking technology available in our ambulances.

Outside of working with state of the art technology and equipment, IU Health provides several options when it comes to planning for the future. The IUH organization offers several different incentives for every member of staff. From opportunities to stay healthy and volunteer in the communities. Employees of IU also continue their education with certifications and licensure courses. Our benefited employees are eligible for tuition reimbursement if they wanted to go back to school!

We are an equal opportunity employer and value diversity and inclusion at IU Health. IU Health does not discriminate on the basis of race, color, religion, sex, sexual orientation, age, disability, genetic information, veteran status, national origin, gender identity and/or expression, marital status or any other characteristic protected by federal, state or local law. We will ensure that individuals with disabilities are provided reasonable accommodation to participate in the job application or interview process, to perform essential job functions, and to receive other benefits and privileges of employment. Please contact us to request accommodation.
Qualifications for the ALS & BLS Paramedic Role
Minimum of High School Diploma or equivalent required.
Indiana Paramedic license required.
Ability to obtain surrounding state license within 6 months of hire (Ohio, Illinois, Kentucky).
Basic Life Support (BLS) required upon hire.
Advanced Cardiac Life Support (ACLS) required upon hire.
Pediatric Advanced Life Support (PALS) or its equivalency(s) to be obtained within initial probationary period.
Neonatal Resuscitation Program (NRP) or its equivalency(s) to be obtained within initial probationary period.
Audit Trauma Nursing Core Course (TNCC) or its equivalency(s) to be obtained within initial probationary period.
Transport Nurse Advanced Trauma Course (TNATC) or its equivalency(s) to be obtained within 6 months of hire.
Emergency Vehicle Operator Course (EVOC) or its equivalency must be obtained within initial probationary period.
NIMS 100, 200, 700, 800 to be obtained with initial probationary period.
Minimum of 1 year ALS Paramedic experience preferred.
Ability to make independent, clinical and operational competent decisions in a challenging environment.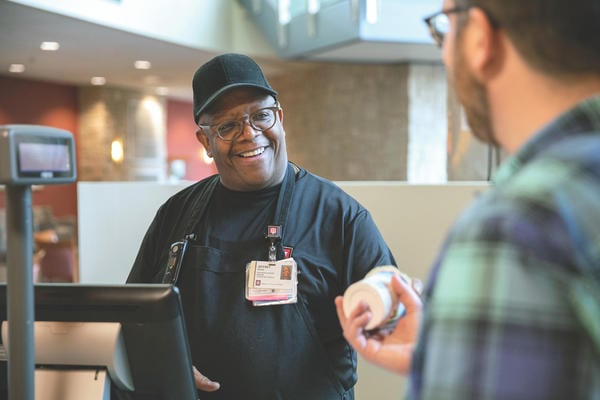 Indiana University Health is Indiana's most comprehensive health system, with 16 hospitals and more than 34,000 team members serving Hoosiers across the state. Our partnership with the Indiana University School of Medicine gives our team members access to the very latest science and the very best training, advancing care for all. We're looking for team members who share the things that matter most to us. People who are inspired by challenging and meaningful work for the good of every patient. People who are compassionate and serve with a purpose. People who aspire to excellence every day. People who are always ready to apply themselves.