Indiana University Health
Switchboard Operator
Gateway
Job Location
Gateway
950 N Meridian St Ste 1200
Department
RCS SPA Switchboard
Job Location
Gateway
950 N Meridian St Ste 1200
Department
RCS SPA Switchboard
Requisition Number
000270000
This position exists to analyze and process all incoming/outgoing telephone calls including: main number, toll free lines, patient information, paging, answering service, physician referral service, health promotions consumer service, physician to physician consult service, and related services as they may develop. The incumbent analyzes both routine and emergency calls (e.g. codes, traumas, medical emergencies, external/internal disasters, fire alarms, etc.) to determine the need and works in a high volume, fast paced environment. The analysis and decision made with each call can directly affect the wellbeing or life of a patient or caller. The incumbent must make decisions regarding the calls and is held responsible for patients and visitors well-being. The incumbent also assists to maintain the database of the organization knowledge (physician's pager numbers, physicians schedules, units, departments, etc.) Incumbents must also possess enough knowledge to fix the computers when problems occur and to diagnose problems with telephones in patient's rooms.

We are an equal opportunity employer and value diversity and inclusion at IU Health. IU Health does not discriminate on the basis of race, color, religion, sex, sexual orientation, age, disability, genetic information, veteran status, national origin, gender identity and/or expression, marital status or any other characteristic protected by federal, state or local law. We will ensure that individuals with disabilities are provided reasonable accommodation to participate in the job application or interview process, to perform essential job functions, and to receive other benefits and privileges of employment. Please contact us to request accommodation.
Qualifications for the Switchboard Operator Role
Ability to effectively operate various telecommunication systems.
Skill in handling all customer service situations.
Ability to move quickly, decisively, and accurately while in a stressful situation.
Ability to be friendly, upbeat, and polite at all times under stress.
Ability to defuse tense situations.
Ability to multi-task: caller on one line and interpreter on another.
Excellent attendance and punctuality as phone cannot be shut off or have recordings.
Ability to deal with diverse clients.
Ability to communicate on a professional level with physicians.
Ability to type and PC experience.
Knowledge of medical terminology.
Ability to perform/overlap multiple functions or tasks.
Ability to grasp operational concepts/objectives and follow procedures using appropriate judgment.
Strong reading and comprehension skills in processing information.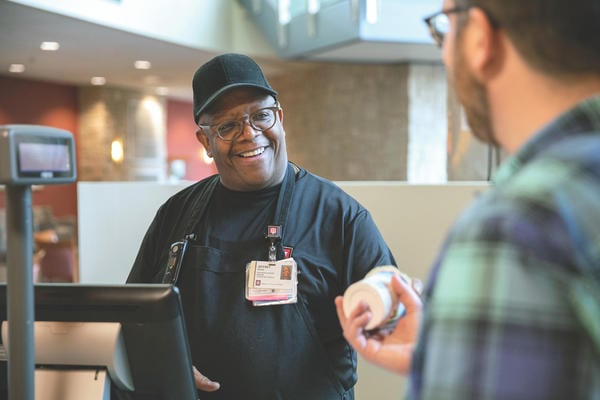 Indiana University Health is Indiana's most comprehensive health system, with 16 hospitals and more than 34,000 team members serving Hoosiers across the state. Our partnership with the Indiana University School of Medicine gives our team members access to the very latest science and the very best training, advancing care for all. We're looking for team members who share the things that matter most to us. People who are inspired by challenging and meaningful work for the good of every patient. People who are compassionate and serve with a purpose. People who aspire to excellence every day. People who are always ready to apply themselves.