Indiana University Health
Supply Chain Supervisor
Beltways
Job Location
Beltways
950 N Meridian St Ste 1200
Job Location
Beltways
950 N Meridian St Ste 1200
Requisition Number
000273130
Supervises staff as assigned and oversees standards to ensure compliance. Ensures customer needs are met while maintaining efficiencies. Maintains an orderly and organized work area to facilitate efficient processes. Implements countermeasures when breakdowns occur. Monitors, corrects, and performs employee time and payroll. Engages in mentoring and cross training opportunities and provides input on performance evaluations. Analyzes and resolves service discrepancies, oversees accurate documentation of concern areas and tracks trends, and ensures monthly reporting is provided in a timely manner. Assists in monitoring transportation and freight. Provides input on development and revisions of department policy and procedures and assists in maintaining ISC security. Conducts operations in a manner that promotes safety. Serves as a liaison between employees and management. Requires on-call rotation and weekend coverage.

We are an equal opportunity employer and value diversity and inclusion at IU Health. IU Health does not discriminate on the basis of race, color, religion, sex, sexual orientation, age, disability, genetic information, veteran status, national origin, gender identity and/or expression, marital status or any other characteristic protected by federal, state or local law. We will ensure that individuals with disabilities are provided reasonable accommodation to participate in the job application or interview process, to perform essential job functions, and to receive other benefits and privileges of employment. Please contact us to request accommodation.
Qualifications for the Supply Chain Supervisor Role
Bachelor's Degree or equivalent experience required.
Requires 5-7 years of relevant experience; at least 1 year supervisory experience preferred.
3 plus years warehouse or distribution center experience preferred.
Valid Drivers License for the State of Indiana required.
Requires proven experience in Microsoft Outlook, Word, and Excel.
Some assignments may be required to obtain Material Handling Safety Training certification within 30 days of hire.
Some assignments may require the ability to operate manual and motorized material handling equipment.
Requires long periods of standing and heavy pushing and pulling.
Requires the continuous ability to: lift up to 50 pounds from floor to waist; lift up to 20 pounds from waist to over-the-head; carry up to 25 pounds.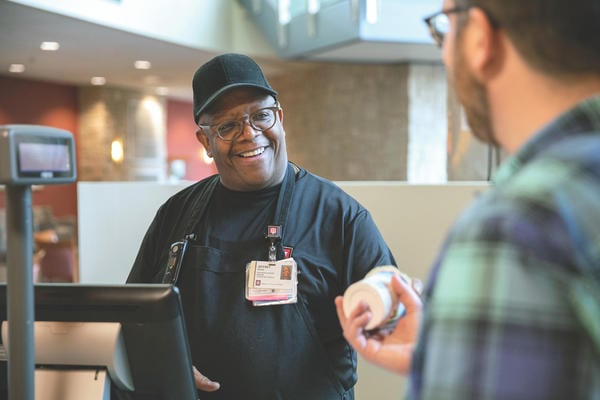 Indiana University Health is Indiana's most comprehensive health system, with 16 hospitals and more than 34,000 team members serving Hoosiers across the state. Our partnership with the Indiana University School of Medicine gives our team members access to the very latest science and the very best training, advancing care for all. We're looking for team members who share the things that matter most to us. People who are inspired by challenging and meaningful work for the good of every patient. People who are compassionate and serve with a purpose. People who aspire to excellence every day. People who are always ready to apply themselves.