Indiana University Health
Senior Developer
Medical Towers
Job Location
Medical Towers
950 N Meridian St Ste 1200
Job Location
Medical Towers
950 N Meridian St Ste 1200
Requisition Number
000264903
Designs, develops, documents, tests, and debugs new and existing software systems and/or applications for internal use under limited supervision. Serves as technical resource on development projects. Participates in full development life cycle including requirements analysis and design. Writes technical specifications based on conceptual design and stated business requirements. Supports, maintains, and documents software functionality. Identifies and evaluates new technologies for implementation. Analyzes code to find causes of errors and revise programs as needed. Participates in software design meetings and analyze user needs to determine technical requirements. Consults with end user to prototype, refine, test, and debug programs to meet needs. Provides complex database query skills such as SSIS, SRS, Stored Procedures or other complex queries to provide technical and business teams with requested data. Mentors other team members.

We are an equal opportunity employer and value diversity and inclusion at IU Health. IU Health does not discriminate on the basis of race, color, religion, sex, sexual orientation, age, disability, genetic information, veteran status, national origin, gender identity and/or expression, marital status or any other characteristic protected by federal, state or local law. We will ensure that individuals with disabilities are provided reasonable accommodation to participate in the job application or interview process, to perform essential job functions, and to receive other benefits and privileges of employment. Please contact us to request accommodation.
Qualifications for the Senior Developer Role
Bachelor's degree preferred or equivalent experience.
5-7 years of experience required.
Requires experience in designing and developing enterprise level applications, data extracts and interfaces using languages and technologies including but not limited to: Java, JEE, .NET, XML, JSP, ASP.net, IIS, COBOL, 4GL, HTML or SharePoint, ATG, Documentum, Search Engines as SOLR, Autonomy, Oracle, SQL Server, etc.
Requires database experience such as but not limited to Oracle, SQL Server, etc.
Healthcare, health insurance and health providers experience and understanding of processes is desired.
Requires experience with enterprise integration tools such as Servicemix, Cloverleaf, HL7, etc.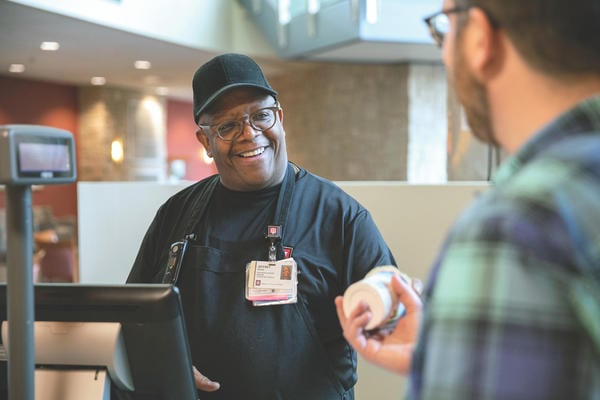 Indiana University Health is Indiana's most comprehensive health system, with 16 hospitals and more than 34,000 team members serving Hoosiers across the state. Our partnership with the Indiana University School of Medicine gives our team members access to the very latest science and the very best training, advancing care for all. We're looking for team members who share the things that matter most to us. People who are inspired by challenging and meaningful work for the good of every patient. People who are compassionate and serve with a purpose. People who aspire to excellence every day. People who are always ready to apply themselves.