Indiana University Health
Genetic Counselor I/Ii
IU Medical GNTCS
Department
Med Molecular Gen Admin-PR
Department
Med Molecular Gen Admin-PR
The Department of Medical and Molecular Genetics at Indiana University is hiring! We offer a wide variety of clinical services and have a need for an additional genetic counselor to support our medical genetics clinics. This available position would be focused on providing clinical services to individuals and families for a variety of hereditary conditions and birth defects. Indiana University Health Physicians genetic counselors also have the opportunity to provide supervision of genetic counseling students. Experienced counselors and those currently enrolled in a Master's degree program with graduation in the Spring 2020 are welcome to apply. Indianapolis offers miles of recreational trails and a lively and flourishing downtown giving you the ability to experience a big city life with a small town vibe ( www.visitindy.com ). Primary Duties and Responsibilities: Conducts genetic counseling independently by providing complex medical information and support of genetic conditions to facilitate patient understanding and medical management. Facilitate patient decision making by meeting with patients, writing detailed consultation summaries, coordination of genetic testing, notification of results, and coordination of patient care and/or referral to other specialists as part of the care plan. Evaluates genetic counseling student and genetics resident performance by providing direct supervision and oral/written review to aid in improving their knowledge and skills. Provides educational presentations to students, medical professionals, and local organizations to increase awareness of genetic conditions. Gathers and assembles clinical data for research purposes. Publishes and presents clinical genetics information by gathering and summarizing data to contribute to genetics literature. Coordinates and provides information for various special projects for the clinic manager or equivalent. Serves as community liaison for presentations and outreach activities for specific programs. Assist in the development and preparation of promotional and educational materials as well as various other media. Attends educational conferences to maintain appropriate continuing education. Genetic counselors are provided with an educational budget to cover expenses associated with continued learning activities. QUALIFCATIONS/KNOWLEDGE/SKILLS/ABILLITIES: Want to learn more? We will be at the 2020 American College of Medical Genetics Meeting in Texas! Look for our job ads at the meeting, and email Sandy Prucka ( skprucka@iu.edu ) if you'd like to hear more about the position and/or schedule a time to discuss these opportunities while you are at ACMG!

We are an equal opportunity employer and value diversity and inclusion at IU Health. IU Health does not discriminate on the basis of race, color, religion, sex, sexual orientation, age, disability, genetic information, veteran status, national origin, gender identity and/or expression, marital status or any other characteristic protected by federal, state or local law. We will ensure that individuals with disabilities are provided reasonable accommodation to participate in the job application or interview process, to perform essential job functions, and to receive other benefits and privileges of employment. Please contact us to request accommodation.
Qualifications for the Genetic Counselor I/Ii Role
Requires Masters degree in Genetic Counseling or Medical Genetics (either presently held or anticipated prior to expected date of employment)
Required to maintain a current Genetic Counselor's license in the state of Indiana.
Requires Board Certification by ABMG/ABGC or Board eligible within 1 year of employment
Requires basic computer skills and proficiency with Microsoft Office.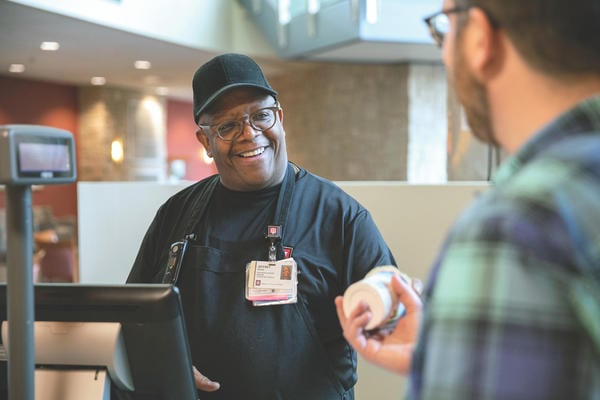 Indiana University Health is Indiana's most comprehensive health system, with 16 hospitals and more than 34,000 team members serving Hoosiers across the state. Our partnership with the Indiana University School of Medicine gives our team members access to the very latest science and the very best training, advancing care for all. We're looking for team members who share the things that matter most to us. People who are inspired by challenging and meaningful work for the good of every patient. People who are compassionate and serve with a purpose. People who aspire to excellence every day. People who are always ready to apply themselves.