Indiana University Health
Design & Construction Prog Director
Gateway
Job Location
Gateway
950 N Meridian St Ste 1200
Department
Design/Construction
Job Location
Gateway
950 N Meridian St Ste 1200
Department
Design/Construction
Requisition Number
000269336
Represents Design & Construction (D&C) in key initiatives and transitions, which affect departments across the IU Health system, and leads and staffs system and department process improvement initiatives as assigned. Responsible for coaching, teaching, mentoring and facilitating the advancement of the skills within Design and Construction. Including but not limited to procurement planning, from initial scope development through the bid/proposal process including logging/tracking communications, RFQ, RFP drafting, management and coordination, interview processes, and the notification and selection of the competing vendors all in collaboration with the Regional Directors, while complementing Supply Chain involvement; the position is primarily D&C internally facing. Assists D&C leadership in managing/training best practices in Project Management including department metrics (e.g. schedule, budget, local and disadvantaged business participation, sustainability, cost/escalation, safety, etc.) in support of effective project delivery for IU Health D&C. Responsible for developing and refining project management ""tool kit"" to develop new tools that advance the department. Establishes asset standards and collaborates with stakeholders. Facilitates control enhancement and the overall integrity of the D&C operating environment to include but not limited to Drafting and finalizing policy documents, coordinating with Internal Audit, working to help define and document governance and ""chain of command"".

We are an equal opportunity employer and value diversity and inclusion at IU Health. IU Health does not discriminate on the basis of race, color, religion, sex, sexual orientation, age, disability, genetic information, veteran status, national origin, gender identity and/or expression, marital status or any other characteristic protected by federal, state or local law. We will ensure that individuals with disabilities are provided reasonable accommodation to participate in the job application or interview process, to perform essential job functions, and to receive other benefits and privileges of employment. Please contact us to request accommodation.
Qualifications for the Design & Construction Prog Director Role
Bachelor's degree required; Master's degree preferred.
7-10 years relevant experience required.
Requires experience managing complex programs/projects.
Requires knowledge of state and federal laws relative to assigned area.
Experience preparing and adhering to Service Level Agreements with stakeholders/customers.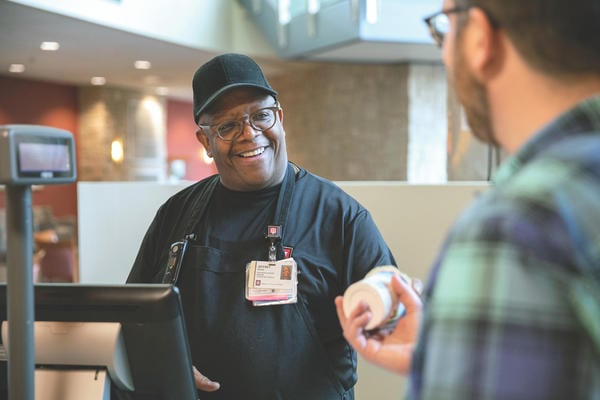 Indiana University Health is Indiana's most comprehensive health system, with 16 hospitals and more than 34,000 team members serving Hoosiers across the state. Our partnership with the Indiana University School of Medicine gives our team members access to the very latest science and the very best training, advancing care for all. We're looking for team members who share the things that matter most to us. People who are inspired by challenging and meaningful work for the good of every patient. People who are compassionate and serve with a purpose. People who aspire to excellence every day. People who are always ready to apply themselves.