Indiana University Health
Clinical Respiratory Specialist
Lifeline Indianapolis
Job Location
Lifeline Indianapolis
950 N Meridian St Ste 1200
Job Location
Lifeline Indianapolis
950 N Meridian St Ste 1200
Requisition Number
000271013
We are looking for a Part Time Clinical Respiratory Specialist for Lifeline! We are searching for individuals who are compassionate, serve with a purpose, are dedicated to supporting their team, and who seek excellence every day. Are you excited about the chance to be a part of a dynamic organization and team? Apply today!

This position exists to exhibit excellence in patient care areas and to serve as a positive role model, mentor, educator and resource to all staff. This position also supports the department by being the exemplar resource in abilities, ownership, and maintaining the standards of service for their team members and other colleges needing guidance in the area of Respiratory Care.

Seeking applicants with 3-5 years of experience in Pediatric or Neonatal Respiratory Care.

Weekend Requirements: Every 3 rd weekend.

We are an equal opportunity employer and value diversity and inclusion at IU Health. IU Health does not discriminate on the basis of race, color, religion, sex, sexual orientation, age, disability, genetic information, veteran status, national origin, gender identity and/or expression, marital status or any other characteristic protected by federal, state or local law. We will ensure that individuals with disabilities are provided reasonable accommodation to participate in the job application or interview process, to perform essential job functions, and to receive other benefits and privileges of employment. Please contact us to request accommodation.
Qualifications for the Clinical Respiratory Specialist Role
Requires current Indiana licensure as a Respiratory Care Practitioner from the state of Indiana.
Requires R.R.T. (Registered Respiratory Therapist) credential by the N.B.R.C. (National Board for Respiratory Care).
Requires an AS degree from a CoARC (Commission on Accreditation for Respiratory Care) and a regionally accredited respiratory care. Preferred BS degree.
Requires Healthcare Basic Life Support Healthcare Provider Certification.
Requires other advanced life support certifications per unit/department of specialty within 6 months of hire (ACLS, NRP, PALS).
Requires 2-4 years experience in Respiratory Care.
Requires 1 year experience in area of specialty. Preferred 2 years experience in area of specialty.
Requires ability to apply basic computer skills (Word, PowerPoint, Excel).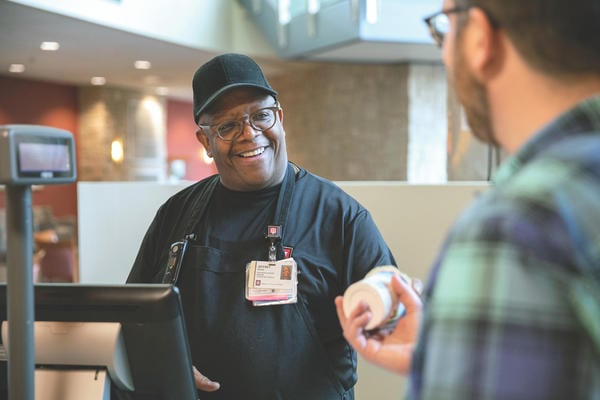 Indiana University Health is Indiana's most comprehensive health system, with 16 hospitals and more than 34,000 team members serving Hoosiers across the state. Our partnership with the Indiana University School of Medicine gives our team members access to the very latest science and the very best training, advancing care for all. We're looking for team members who share the things that matter most to us. People who are inspired by challenging and meaningful work for the good of every patient. People who are compassionate and serve with a purpose. People who aspire to excellence every day. People who are always ready to apply themselves.