Indiana University Health
Clinical Dietitian Senior
Methodist Hospital
Department
IUHP Diabetes Center-PR
Department
IUHP Diabetes Center-PR
Requisition Number
000269629
Provides optimal nutrition care at an advanced level for inpatients and/or outpatients, utilizing the Nutrition Care Process, in collaboration with the interdisciplinary team. Plans, organizes, implements and evaluates nutrition education individualized to the patients needs; precepts dietetic interns; independently orders diets, oral nutrition supplements, enteral and parenteral nutrition support as approved by the medical staff at each facility. Demonstrates proficiency and advanced competency in one or more specialized areas. Purpose: The person in this position will practice at an advanced level as evidenced by performing a minimum of at least one of the following services on a ongoing basis: feeding tube placement; insulin adjustment; development and implementation of nutrition care protocols; leadership in applied clinical research; other as determined or approved by the Clinical Nutrition Manager. The person in this position will also provide leadership in at least one significant contribution annually. This could include but not limited to a multidisciplinary project, quality improvement initiative or authors a publication; other as determined or approved by the Clinical Nutrition Manager.

We are an equal opportunity employer and value diversity and inclusion at IU Health. IU Health does not discriminate on the basis of race, color, religion, sex, sexual orientation, age, disability, genetic information, veteran status, national origin, gender identity and/or expression, marital status or any other characteristic protected by federal, state or local law. We will ensure that individuals with disabilities are provided reasonable accommodation to participate in the job application or interview process, to perform essential job functions, and to receive other benefits and privileges of employment. Please contact us to request accommodation.
Qualifications for the Clinical Dietitian Senior Role
Requires dietetic registration with the Commission on Dietetic Registration.
Requires licensure through the Indiana Professional Licensing Agency.
Requires 8 years of relevant experience plus holds a specialist certification through the Commission on Dietetic Registration or other approved governing body.
Requires 10 years of relevant experience without specialist certification.
Consistently exemplifies the IU Health Values as evidenced by the annual performance review.
Dietitian Certification through the Indiana Professional Licensing Agency. Dietitian Registration with the Commission on Dietetic Registration of the Academy of Nutrition and Dietetics.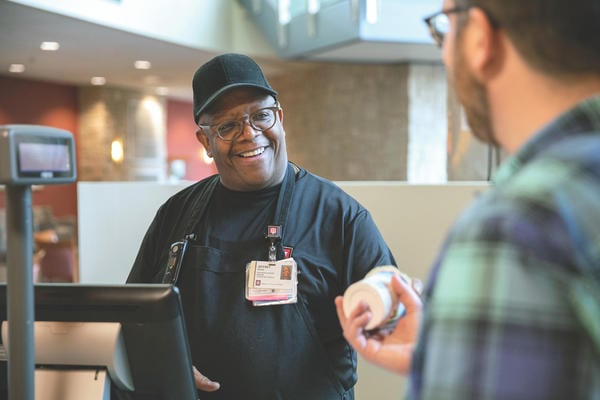 Indiana University Health is Indiana's most comprehensive health system, with 16 hospitals and more than 34,000 team members serving Hoosiers across the state. Our partnership with the Indiana University School of Medicine gives our team members access to the very latest science and the very best training, advancing care for all. We're looking for team members who share the things that matter most to us. People who are inspired by challenging and meaningful work for the good of every patient. People who are compassionate and serve with a purpose. People who aspire to excellence every day. People who are always ready to apply themselves.