Indiana University Health
13000 E 136th St
IU Health Saxony
Department
Saxony Distribution
Department
Saxony Distribution
Requisition Number
000270682
Facilitates requisitions, inventory management, receiving and projects. Manages nonstock, specials, bill-only and perpetual orders. Ensures accurate and timely receipt of materials within the facility. Receives inbound freight with precision, assures the assigned time for daily priorities is met, and communicates and resolves discrepancies. Receives and stages all inbound materials accurately and efficiently. Effectively utilizes WMS (Warehouse Management System) or Lawson to document all receiving activity including Purchase Order (PO) Stock items, PO Nonstock items, and Non-PO items. Transports items to end users and documents transactions in WMS (Warehouse Management System) or Lawson. Some documents may be highly confidential. Responsible for record retrieval and storage. This position may require on-call rotation, weekend coverage and this position may require operating a company vehicle.

We are an equal opportunity employer and value diversity and inclusion at IU Health. IU Health does not discriminate on the basis of race, color, religion, sex, sexual orientation, age, disability, genetic information, veteran status, national origin, gender identity and/or expression, marital status or any other characteristic protected by federal, state or local law. We will ensure that individuals with disabilities are provided reasonable accommodation to participate in the job application or interview process, to perform essential job functions, and to receive other benefits and privileges of employment. Please contact us to request accommodation.
Qualifications for the 13000 E 136th St Role
High School Diploma/GED required.
Requires 3-5 years of relevant experience.
Some assignments may be required to obtain Material Handling Safety Training certification within 30 days of hire.
Some assignments may require valid Drivers License for the State of Indiana.
Requires previous ERP or Warehouse Management System experience.
Some assignments may require the ability to operate manual and motorized material handling equipment.
Requires ability to use a personal computer and the Microsoft applications, Outlook, Excel, and Word.
Some assignments may require the ability to use multiple software's (Lawson, Cerner) and Point of Use systems.
Requires long periods of standing and heavy pushing and pulling.
Requires the continuous ability to: lift up to 50 pounds from floor to waist; lift up to 20 pounds from waist to over-the-head; carry up to 25 pounds.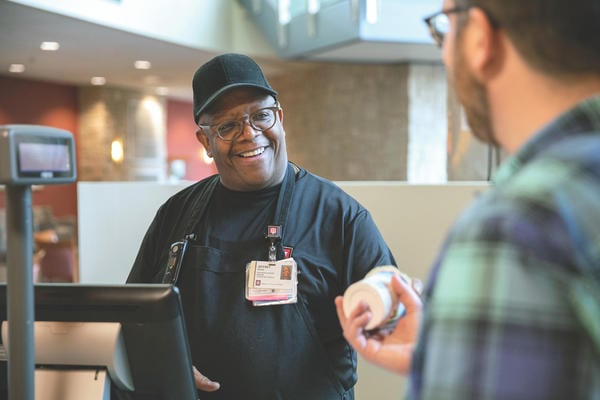 Indiana University Health is Indiana's most comprehensive health system, with 16 hospitals and more than 34,000 team members serving Hoosiers across the state. Our partnership with the Indiana University School of Medicine gives our team members access to the very latest science and the very best training, advancing care for all. We're looking for team members who share the things that matter most to us. People who are inspired by challenging and meaningful work for the good of every patient. People who are compassionate and serve with a purpose. People who aspire to excellence every day. People who are always ready to apply themselves.