Indiana University Health
Outpatient Registered Nurse
IUH North MOB
Job Location
IUH North MOB
11700 North Meridian Street
Job Location
IUH North MOB
11700 North Meridian Street
Requisition Number
000274306
Under the supervision of the designated supervisor, tThis position exists to plan, direct, provide and assist in the evaluation of total patient care in the outpatient clinic in collaboration with providers. This position performs duties associated with direct patient care and quality improvement activities. Assures completeness of ordered procedures and treatments, instructs patients concerning procedures, treatments and needs, and ensures medical orders are carried out accurately and in a timely manner.

We are an equal opportunity employer and value diversity and inclusion at IU Health. IU Health does not discriminate on the basis of race, color, religion, sex, sexual orientation, age, disability, genetic information, veteran status, national origin, gender identity and/or expression, marital status or any other characteristic protected by federal, state or local law. We will ensure that individuals with disabilities are provided reasonable accommodation to participate in the job application or interview process, to perform essential job functions, and to receive other benefits and privileges of employment. Please contact us to request accommodation.
Qualifications for the Outpatient Registered Nurse Role
Requires current Indiana Registered Nurse license.
Requires Basic Life Support certification through the AHA. Other advanced life support certifications may be required per unit/department specialty according to patient care policies.
Degree from from a nursing program accredited through the ACEN or CCNE.
Knowledge of OSHA,CLIA, and ADA. TB validated.
Two years experience in an ambulatory setting preferred.
Basic knowledge of medical terminology and general knowledge of ICD-9 and CPT coding.
Knowledge of procedures for performing the functions appropriate to the specific clinical area and familiarity with designated pieces of equipment and supplies.
Requires awareness and understanding of legal implications of patient care activities and performance as a Registered Nurse.
Sufficient knowledge to observe and assist in the assessment of patients, and to detect and report obvious and/or dangerous changes in the condition of patients.
Basic working understanding of the concepts of infection control principles to prevent the spread of infection to patients, self and others.
Interpersonal skills necessary in order to carry out duties in a professional manner, as well as the ability to work well under stress.
Knowledge of principles of growth/development across the life span.
Requires ability to cope with varying personalities of patients.
Requires ability to remain calm in emergency situations.
Requires ability to coordinate a number of functions for a group of patients in an effective timely manner.
Requires ability to assess patients without face-to-face interaction.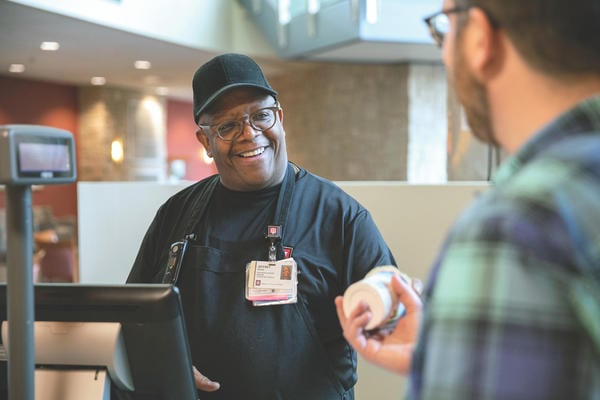 Indiana University Health is Indiana's most comprehensive health system, with 16 hospitals and more than 34,000 team members serving Hoosiers across the state. Our partnership with the Indiana University School of Medicine gives our team members access to the very latest science and the very best training, advancing care for all. We're looking for team members who share the things that matter most to us. People who are inspired by challenging and meaningful work for the good of every patient. People who are compassionate and serve with a purpose. People who aspire to excellence every day. People who are always ready to apply themselves.