Indiana University Health
Ophthalmic Tech
Spring Mill
Department
Ophthalmology-Peds-Riley-PR
Department
Ophthalmology-Peds-Riley-PR
Requisition Number
000270571
Responsible for ophthalmic, diagnostic procedures and ophthalmic/medical assistance in support of the clinical activities of the department. Performs preliminary ophthalmic examinations. Explains testing procedures to patients. Assists physicians with post-op surgery patients. May assist in minor OR procedures and ocular injections. May provide back-up support for other departments as needed. Maintains diagnostic equipment. Cleans all equipment in exam rooms consistent with current infection control policies. Educates clinical/technical staff regarding the performance of ophthalmic diagnostic tests. Stocks exam rooms and work areas.

We are an equal opportunity employer and value diversity and inclusion at IU Health. IU Health does not discriminate on the basis of race, color, religion, sex, sexual orientation, age, disability, genetic information, veteran status, national origin, gender identity and/or expression, marital status or any other characteristic protected by federal, state or local law. We will ensure that individuals with disabilities are provided reasonable accommodation to participate in the job application or interview process, to perform essential job functions, and to receive other benefits and privileges of employment. Please contact us to request accommodation.
Qualifications for the Ophthalmic Tech Role
Requires Certified Ophthalmic Assistant (COA) certification by the Joint Commission on Allied Health Personnel within 12-months of hire into position.
Requires Basic Life Support certification through the AHA. Other advanced life support certifications may be required per unit/department specialty according to patient care policies.
Knowledge of diagnostic testing including blood pressure and heart rate; corneal topography; specular microscopy; keratometry; dark adaptometry; Electro-Oculogram (EOG); Electro-Retinogram (ERG); visual evoked potential (VEP); A-scans and B-scans.
Requires knowledge and skills necessary to assess and provide care appropriate to the age and developmental level of the patients served.
Requires knowledge of infection control principles.
Requires knowledge of exam room; chair-side and/or laser assistance.
Requires ability to effectively prioritize multiple patient care needs.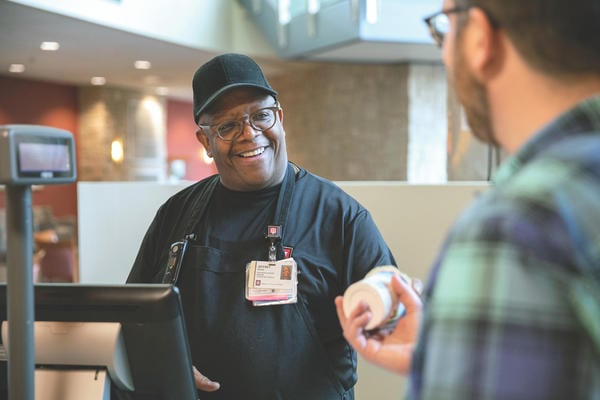 Indiana University Health is Indiana's most comprehensive health system, with 16 hospitals and more than 34,000 team members serving Hoosiers across the state. Our partnership with the Indiana University School of Medicine gives our team members access to the very latest science and the very best training, advancing care for all. We're looking for team members who share the things that matter most to us. People who are inspired by challenging and meaningful work for the good of every patient. People who are compassionate and serve with a purpose. People who aspire to excellence every day. People who are always ready to apply themselves.