Indiana University Health
Patient Transporter
IU Health Bloomington Hospital
Job Location
IU Health Bloomington Hospital
Department
Admission/Transfer Center
Job Location
IU Health Bloomington Hospital
Department
Admission/Transfer Center
Requisition Number
000264499
Transports patients to and from the point of service, including admissions, discharges, ancillary and other service areas and perform varied patient/equipment handling duties.

We are an equal opportunity employer and value diversity and inclusion at IU Health. IU Health does not discriminate on the basis of race, color, religion, sex, sexual orientation, age, disability, genetic information, veteran status, national origin, gender identity and/or expression, marital status or any other characteristic protected by federal, state or local law. We will ensure that individuals with disabilities are provided reasonable accommodation to participate in the job application or interview process, to perform essential job functions, and to receive other benefits and privileges of employment. Please contact us to request accommodation.
Qualifications for the Patient Transporter Role
High school graduate or an equivalent combination of education experience from which comparable job knowledge can be acquired; to include graduates from an approved IU Health transition-to-work program.
Requires training in all assigned competencies such as but not limited to patient oxygen equipment and monitoring of levels and amounts, patient lifting and transfers, and infection control policies.
Requires the ability to follow oxygen transport policy and procedures, including attaching and monitoring of oxygen tank levels during transport.
Must have the ability to frequently work in a standing position and do large amounts of walking.
Must have the ability to lift up to 50 lbs. and be able to stoop, bend and twist while handling these weights.
Must have the ability to use repetitive motions such as grasping, fine manipulating, medium dexterity, forearm/wrist rotation movement area used daily.
Must have the ability to perform the basic patient lifting through in-service for proper technique.
No experience required.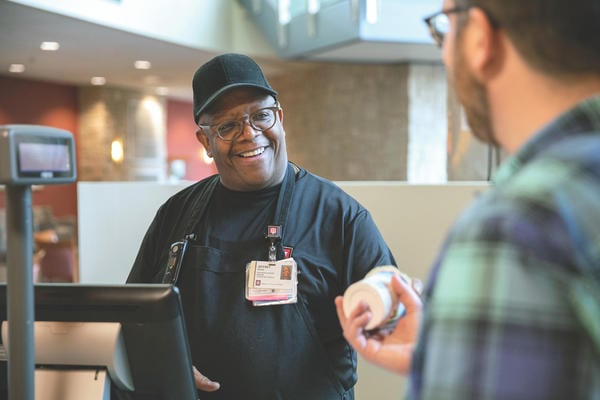 Indiana University Health is Indiana's most comprehensive health system, with 16 hospitals and more than 34,000 team members serving Hoosiers across the state. Our partnership with the Indiana University School of Medicine gives our team members access to the very latest science and the very best training, advancing care for all. We're looking for team members who share the things that matter most to us. People who are inspired by challenging and meaningful work for the good of every patient. People who are compassionate and serve with a purpose. People who aspire to excellence every day. People who are always ready to apply themselves.