Indiana University Health
EMT
Requisition Number
10003328
Are you seeking to join a community of EMT's that are dedicated to providing the best level of care possible? Then the EMT role at Bedford  Hospital may be for you!

Shifts and Locations Available:

Supplemental/PRN - An as-needed basis (between 0-24 hours per week depending on shift availability)

Location: Bedford Hospital- Bedford, IN

About the Position:

Through decades of experience in the industry, our teams deliver the highest standard of care to every patient. The team's ambulances offer the latest in safety and patient care equipment. This allows our crews to care for any patient in the state of Indiana. Bedford Hospital EMS currently provide transport and 911 services throughout their region.

As a crew member, you'd work with groundbreaking technology available in our ambulances. Outside of top-of-the-line technology, there are also several growth opportunities within the organization throughout the state.

The Emergency Medical Technician (EMT) plays a meaningful role in providing immediate emergency care and transport of the critically ill or injured via an emergency medical vehicle. These candidates will respond to the scene of reported emergencies, nonemergency, and inter-hospital transports. During these transports, EMTs provide efficient and immediate basic life support care to the patient. This support is provided in a range of different settings including at the scene, en-route to, and in, the hospital.

While working as an EMT with IU Health, there are opportunities to perform non-invasive procedures and BLS functions. These could include the following: cardiopulmonary resuscitation (CPR), automated external defibrillation (AED), and bone splinting.

Outside of working with groundbreaking technology and equipment, team members have various chances to continue their growth and education. Whether looking to gain more certifications or licensures or go back to school. IU Health offers opportunities for these, as well as tuition reimbursement for benefited team members.

Qualifications:

Apply teamwork. Apply experience. Apply skill. Apply yourself. And together we can change everything

We are an equal opportunity employer and value diversity and inclusion at IU Health. IU Health does not discriminate on the basis of race, color, religion, sex, sexual orientation, age, disability, genetic information, veteran status, national origin, gender identity and/or expression, marital status or any other characteristic protected by federal, state or local law. We will ensure that individuals with disabilities are provided reasonable accommodation to participate in the job application or interview process, to perform essential job functions, and to receive other benefits and privileges of employment. Please contact us to request accommodation.
Qualifications for the EMT Role
Indiana Certification as an Emergency Medical Technician issued by the Indiana Department of Homeland Security required, or must be nationally certified and able to obtain the Indiana EMT Certification within 30 days of start of employment.
Basic Life Support certification through the America Heart Association required.
Other advanced life support certifications may be required per unit/department specialty according to patient care policies.
Requires Indiana State driver's license.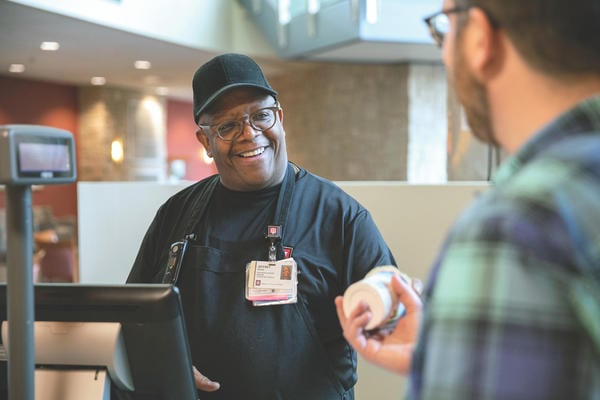 Indiana University Health is Indiana's most comprehensive health system, with 16 hospitals and more than 34,000 team members serving Hoosiers across the state. Our partnership with the Indiana University School of Medicine gives our team members access to the very latest science and the very best training, advancing care for all. We're looking for team members who share the things that matter most to us. People who are inspired by challenging and meaningful work for the good of every patient. People who are compassionate and serve with a purpose. People who aspire to excellence every day. People who are always ready to apply themselves.