Indiana University Health
Coordinator-Safety
IU Health Bedford Hospital
Job Location
IU Health Bedford Hospital
Job Location
IU Health Bedford Hospital
Requisition Number
000264753
Provides a safe, functional and effective environment for occupants. Maintains Hazardous Materials and Waste, Emergency Management, and Safety functions for Environment of Care (EOC). Protects the facilities by investigating, reducing, and controlling environmental hazards and risks. Develops and implements an information collection and evaluation system (ICES). Coordinates and ensures regulatory compliance issues for all areas of responsibility are met. Develops and directs staff education program and training activities related to areas of responsibility. Acts as an informational and enforcement resource for applicable regulations and standards

We are an equal opportunity employer and value diversity and inclusion at IU Health. IU Health does not discriminate on the basis of race, color, religion, sex, sexual orientation, age, disability, genetic information, veteran status, national origin, gender identity and/or expression, marital status or any other characteristic protected by federal, state or local law. We will ensure that individuals with disabilities are provided reasonable accommodation to participate in the job application or interview process, to perform essential job functions, and to receive other benefits and privileges of employment. Please contact us to request accommodation.
Qualifications for the Coordinator-Safety Role
Bachelor?s degree in Health Science, Industrial Hygiene, and Safety Management preferred.
Certified Emergency Manager (CEM) and/or Certified Hazardous Materials Manager (CHMM) certifications strongly preferred.
Requires knowledge of Joint Commission, FEMA, IDEM, EPA, OSHA and ISDH rules and regulations and knowledge of federal, state and local requirements.
Requires knowledge of hazardous material management requirements.
Requires knowledge of emergency management/preparedness requirements.
Requires ability to identify and evaluate workplace hazards.
Requires ability to integrate new information into practice.
Requires ability to develop educational programs.
Requires accurate use of computers and working knowledge of various software programs.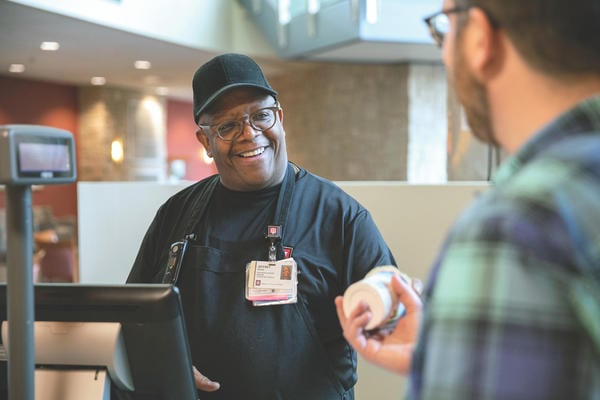 Indiana University Health is Indiana's most comprehensive health system, with 16 hospitals and more than 34,000 team members serving Hoosiers across the state. Our partnership with the Indiana University School of Medicine gives our team members access to the very latest science and the very best training, advancing care for all. We're looking for team members who share the things that matter most to us. People who are inspired by challenging and meaningful work for the good of every patient. People who are compassionate and serve with a purpose. People who aspire to excellence every day. People who are always ready to apply themselves.